Be Stirred by our 'GMA Spirit'!
RIM Polymers achieved our first-ever breakthrough into the Automotive Seating application for Thailand market recently. Our previous machine orders were predominantly in the Cold-Chain sectors, which is also where we have the biggest market share in certain countries!
The customer has been a strong advocate & user of German equipment over the years. We almost concluded an order 5 years ago but it did materialise, however, our GMA 'Never give up spirit' eventually clinched the order this time around after several rounds of sales negotiation with the business owners!
With the strong support from our Malaysia & Thailand service team, our foaming equipment was installed & commissioned ahead of schedule! The client was impressed & has no qualm issuing us a letter of commendation to thanks our whole team effort & dedication!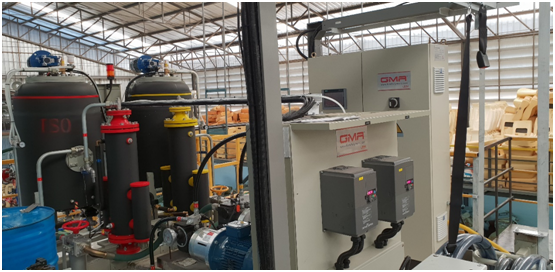 Quote from our Thailand Sales Rep Ms Noree – "Thanks to all from HQ & Malaysia who helped in the success of our machine installation. Customers are impressed with both the equipment and the installation team. For Thailand Market is the first such machine and it can be our future 'marketing show-room' where we can bring potential customers to visit in future."

By Ms Noree – Thailand Sales Rep & Edmund Ng – Senior Sales Manager