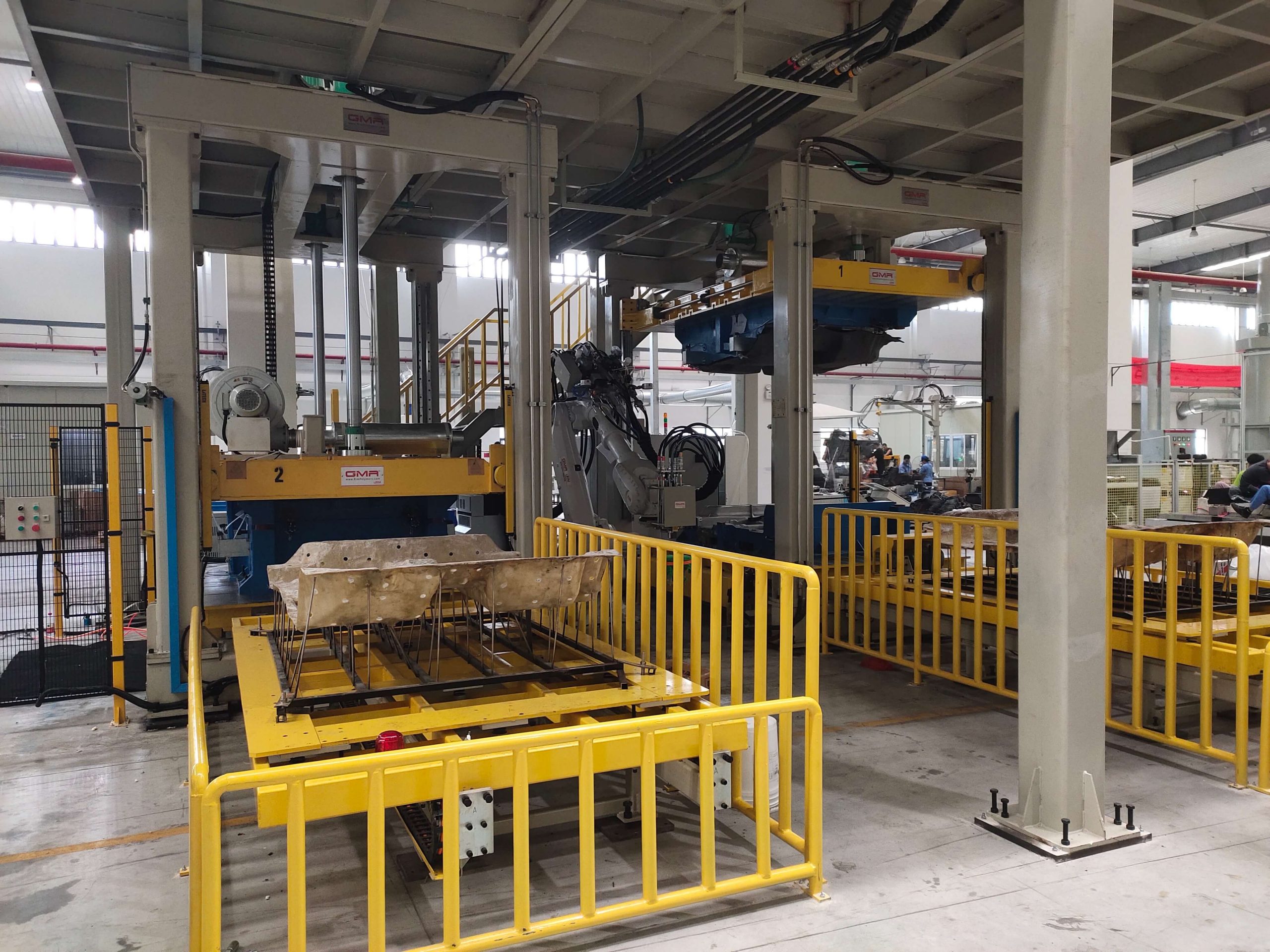 Carpet underlay foaming plant
Overview of Carpet Underlay Plant
Overview of Carpet Underlay Plant in USA
H60 Foaming Machine for Carpet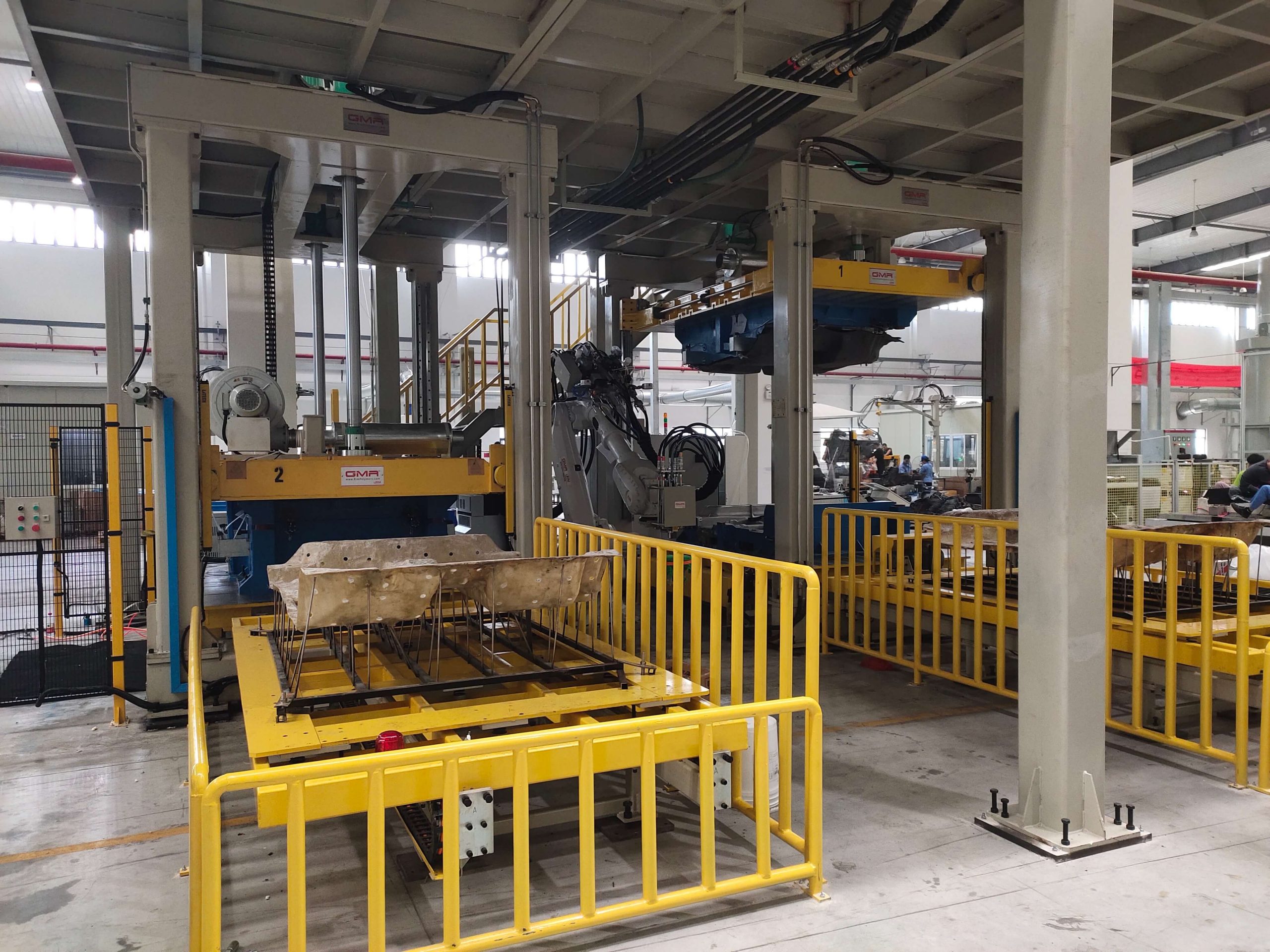 Carpet underlay is one of the most important interior part of a car as its level of insulation determines the degree of opulence and lavishness of a car model. Rim Polymers has supplied turnkey plant solutions to the top OEM for renowned brands like Volkswagen, GM, BMW and Mercedes Benz.
Solutions
» GMA H60 PU High Pressure Foaming Machine
» An Open Pour system either using a robotic system for pouring path injection or a spring boom system for manual operator-assisted injection
» Closed mould injection for special carpet application
» Typical layout with machines on mezzanine floor:
– Dry Plant 1 concept with two-fixed stations via Robotic Injection
– Dry Plant 2 concept with two-fixed stations via closed mould direct injection with two mixheads system
– Dry Plant 3 concept using carousel or turntable system either with Robotic or operated-assisted injection
Benefits
Zero Maintenance
The PU High Pressure Machine is equipped with magnetic coupling fixed onto German High Pressure axial piston (for both ISO or Polyol) to ensure no chemical leakage, and clean working environment in the factory.
"Green Energy" Saving Function
Such feature automatically cut off electrical supply to motors and pumps after pouring.
Chemical Temperature System
Two jacketed tanks (for both ISO or Polyol), each with an electrical stirrer and heat exchanger, allow the fastest speeding up of chemical temperature conditioning process in the PU industry. It ensures the proper control and circulation of chemicals, there fore maintaining the right temperature for optimal mixing outcome.
Accurate Mixing
Superior quality metering pumps and high precision flow meters are meticulously designed to comply with the parameters set. GMA L-style mix heads provide quality mixing under the right temperature, ratio and pressure setting for greatest possible end product quality.
Global Technical Service and Spare Parts Support
Ample spare parts are available for after sales support at appointed overseas locations. Headquartered in Singapore, we have an extensive global service network where there is a continuous supply of spare parts at appointed locations.
Please download e-Brochure Here.