Industrial Transformation ASIA-PACIFIC (ITAP) 2019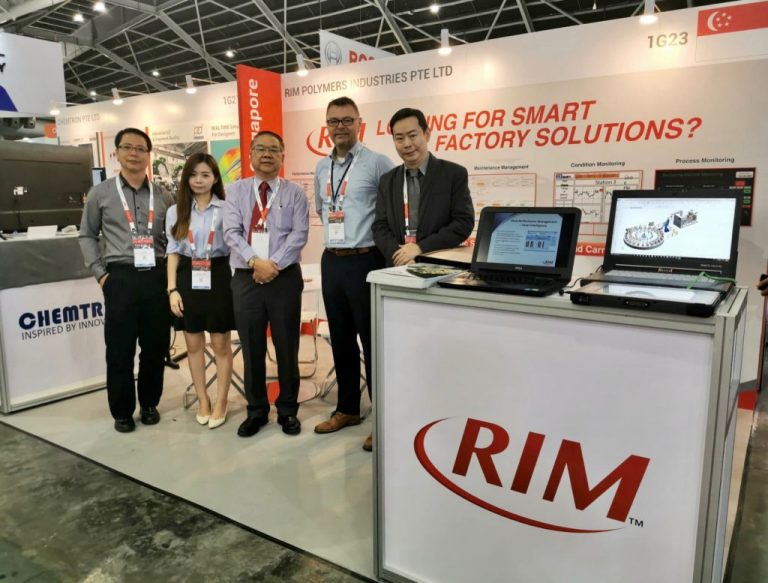 RIM Polymers recently participated in the Industrial Transformation ASIA-PACIFIC, a HANNOVER MESSE event, held from October 22 to 24 at Singapore EXPO & MAX Atria.
Industrial Transformation ASIA-PACIFIC, a HANNOVER MESSE is the Asia-Pacific's leading trade event for Industry 4.0! The event participated by over 350 exhibitors from 30 countries brings together an ecosystem of manufacturers, government agencies & businesses ranging from multinational corporations (MNC) to small and medium enterprises (SMEs) to shape and support their transformation initiatives. The customised and curated unique "Learning Journey" in the event is aimed to help companies START, SCALE and SUSTAIN their adoption of Industry 4.0 processes and solutions.
We introduced our new Intelligent I-H40 Machine in the event. The machine is a new frontier in manufacturing technology – the industrial 4.0 revolution. With the use of powerful Industrial PC (IPC) system with shorter latency, complex manufacturing operations can be performed with greater precision and higher efficiency – meeting the needs of present-day requirements. We also present our intelligent function of smart machine such as asset intelligence, track and trace, process monitoring & remote monitoring etc. The event was successfully completed!