Rim Polymers at FOAM EXPO 2018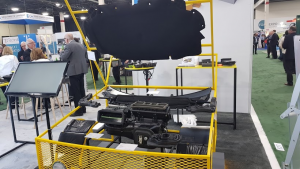 The exhibition also featured dual-component conferences. Areas of discussion include recycling, product optimization and alternative use of foam. From the list of speakers invited, it was clear that there was an escalating interest creating sustainable foam products with minimum environmental and productivity impact.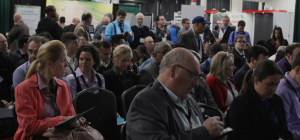 The Foaming industry is estimated to be in the range of US$12.5b in 2015 and is on an upward trend. This is accelerated by the recent changes in US Economy Policies which encourage the growth of jobs within the US. It is almost certain that the demand for foaming solution will increase with this uptrend.
The FOAM EXPO was a particularly positive experience for RIM Polymer representatives, Mr Steven Hoong (General Manager) and Mr Enrique Lee (Technical Sales Manager). It was an opportunity to study the market trend, understand the industrial preference in the North, Central and South American market, size up competitor brands in the regional market and understand the operational issues specific to the region.
These data collected will help RIM Polymers management strategize and plan for an entry point into USA and capitalize on the market uptrend.
FOAM EXPO 2019 will be held at the same location from 26th to 29th March 2019. Given the success of FOAM EXPO 2018, organizers expect 2019 to be even bigger. Needless to say, this is definitely an exhibition not to be missed.